Cri/oFlex®: platform for cryogenic i/o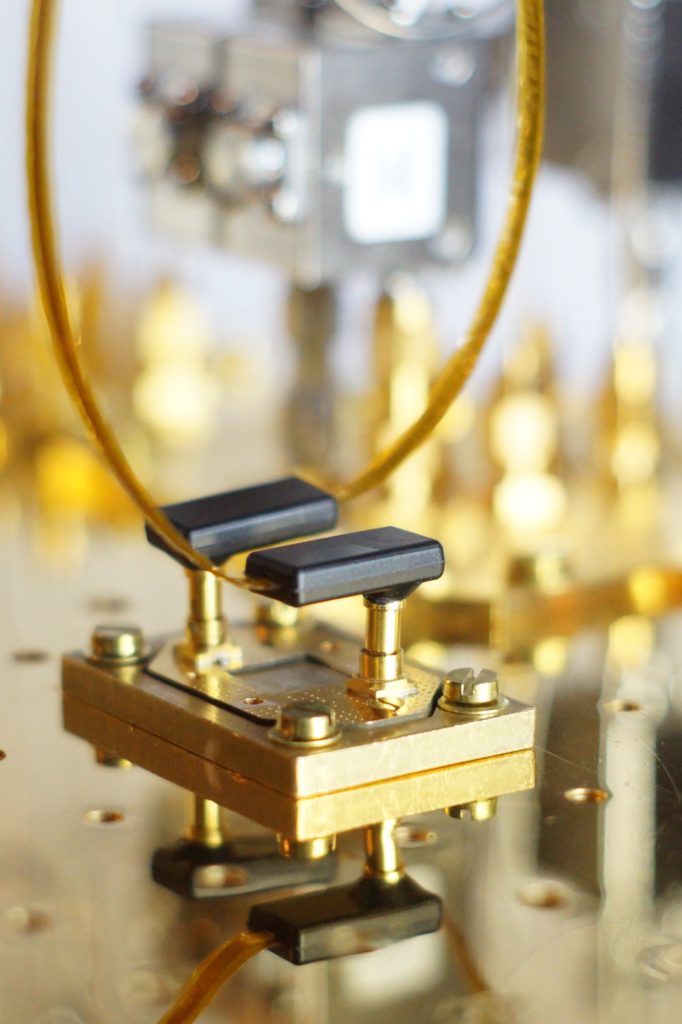 Broadband microwave cabling in cryogenic systems requires a special combination of thermal and microwave properties. Moreover typical cryogenic setups are very confined, and lead to densely-packed situations, where the form factor and flexibility of the cabling is critical.
Bending and installing (semi-)rigid, or hand-formable, coax cables can be quite complex and time consuming. Also, they wear out upon multiple bending-cycles and cable failure is often an unnecessary reason for failed cooldowns. These problems can be solved with cabling optimized for cryogenic setups: Cri/oFlex®. For our standardized cabling solution CF2, the datasheet is available here.

Became interested and want to see what we offer? What system are you using?
Cri/oFlex® Product ranges
Already know what product line you need? Go directly to the product page!
Ultra-flexible RF and microwave i/o for scanning probe microscopes such as STM, AFM, MRFM and other vibration sensitive instruments. This flex allows to transmit your signal, but avoids the transfer of vibrations to your probe.
Single channel microwave i/o for densely-packed sample spaces like table-top cryostats and MXC-stages in dilution refrigerators. Simple installation, small form-factor and reduced thermal loads, allow an increased number of microwave lines in cryostats.
Massively scalable multi-channel i/o for dilution refrigerators from RT to 10 mK, optimized for quantum computing applications with build in on-flex circuitry for signal conditioning.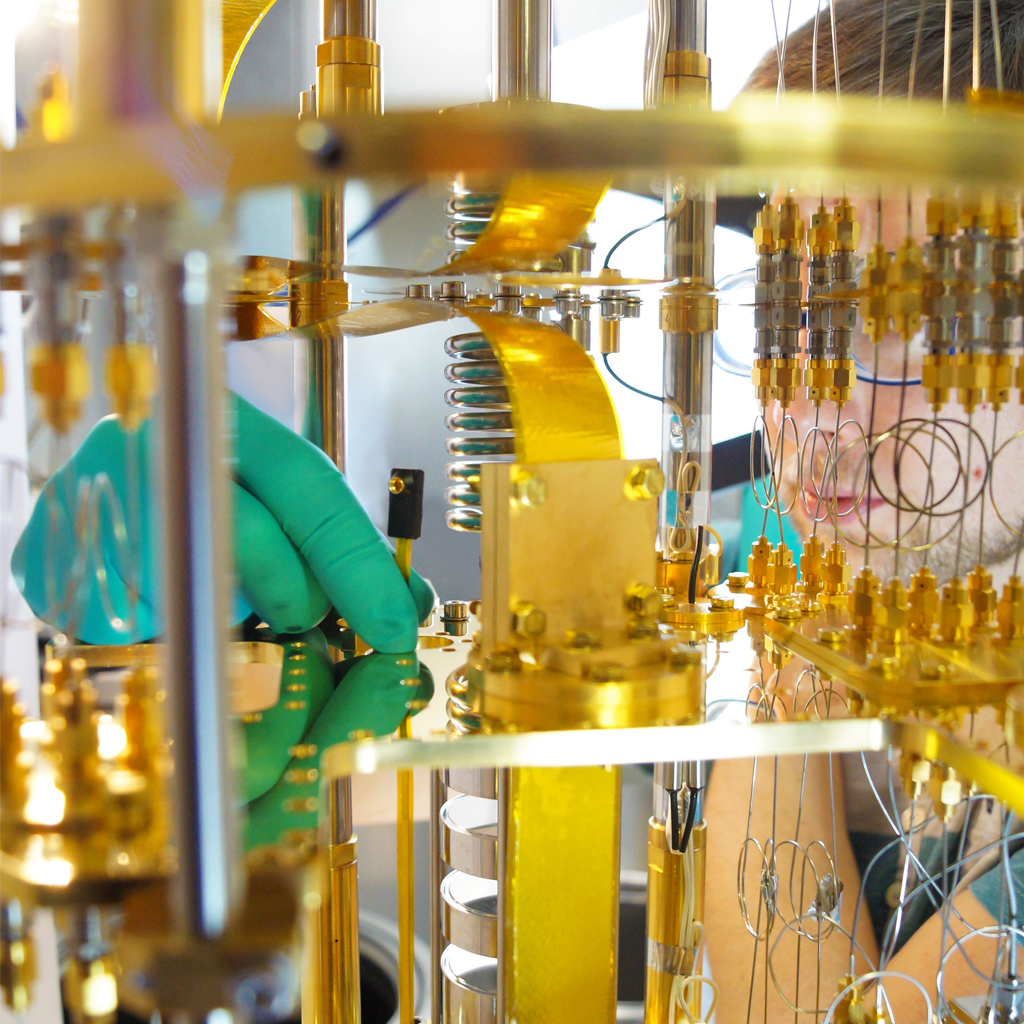 i/o from 300 K to 10 mK
Cri/oFlex® CF3 product line (currently in beta-testing & development) allows for multi-channel signal transmission on a single-flex cable from room temperature to 10 mK. Using integrated filtering it allows applications such as microwave drivelines, fast-flux lines (or DC pulsed), pump lines and DC-lines. Do want to get involved?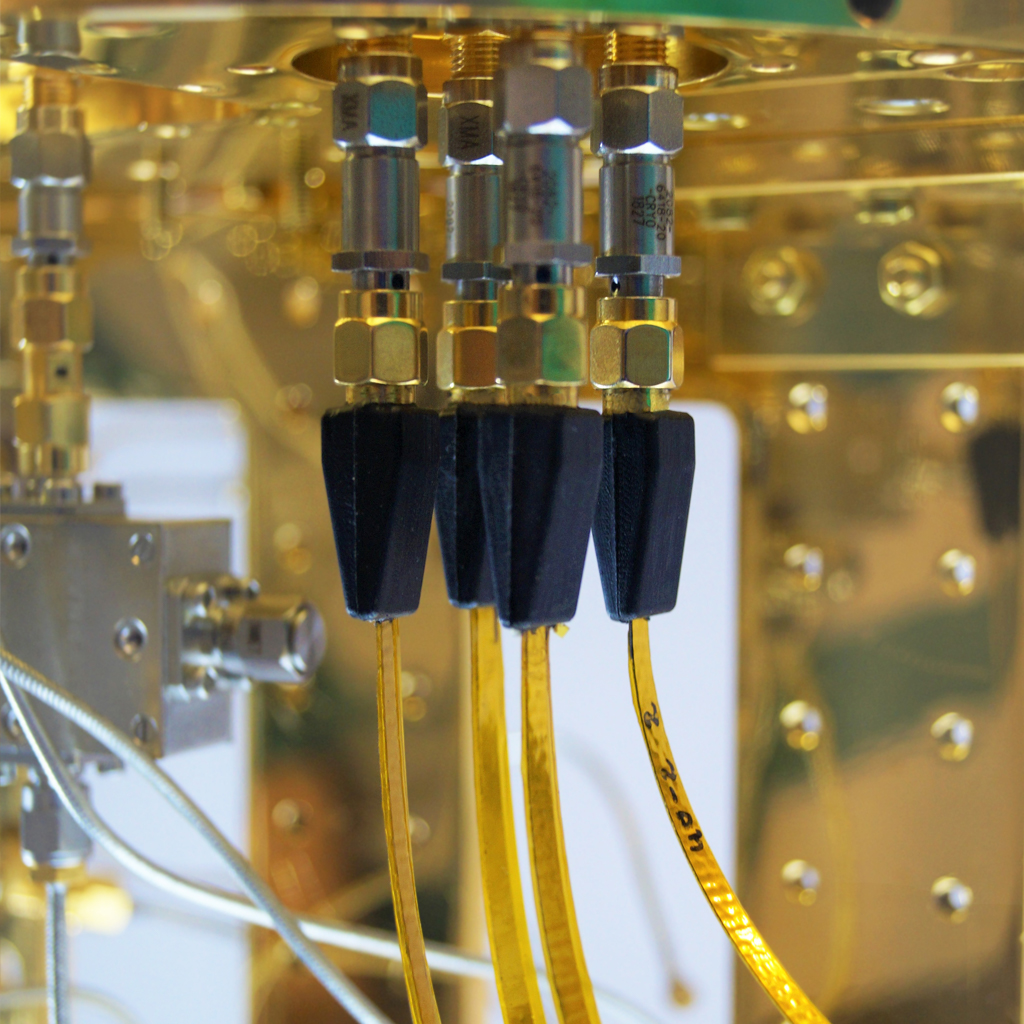 i/o on the cold stage
Cri/oFlex® CF2 product line (available now) allows for single-channel, unfiltered, signal transmission in bandwidth's of DC-18 GHz, as a replacement for current coaxial-solutions. Due to its flexibility it allows for high-density complex installations of many lines on and in between any stage.
i/o in sample spaces
Cri/oFlex® CF2 flex cables are ideal for use in small sample spaces, like a puck, that can be inserted into a cold dilution refrigerator. Fitting a microwave experiment in such a space, using handformable, or semi-rigid, coaxial cables is usually quite difficult and damages the coax. With CF2 this is easy peasy.
Table-top cryostats and dippers
Table-top cryostats and dippers often have very limited space to install cables. Moreover these cables wear out pretty quickly. Unsuccessful cooldowns due to cabling failures and complicated installation of cables in cramped setups can be frustrating and time consuming. A CF2 Cri/oFlex® induces about 18 uW of heat-load at the 4 K stage, and therefore allows more cables than with typical other coaxial solutions. 
Cri/oFlex® is designed for lab environments with multiple installation cycles and cooldowns, and where various people adjusting the setup are common practice.
Cri/oFlex® is narrow, thin and extremely flexible at all operating temperatures, which allows for easy installation without affecting signal properties. Moreover, our tests have proven that various bending- and cooling cycles do not affect the performance of the cables.
Scanning probe microscopes
CF1 provides i/o solutions for scanning probe microscopes (SPM), such as STM, AFM, MRFM and more. By using (microwave) transmission circuits on flexible substrates as thin as 25 um (1 mil), we are able to guide various types of signals to-and- from the tip with total vibration isolation. Various connector options are possible such as SMP, SMA, SMP-mini, custom PCB and solder pin.