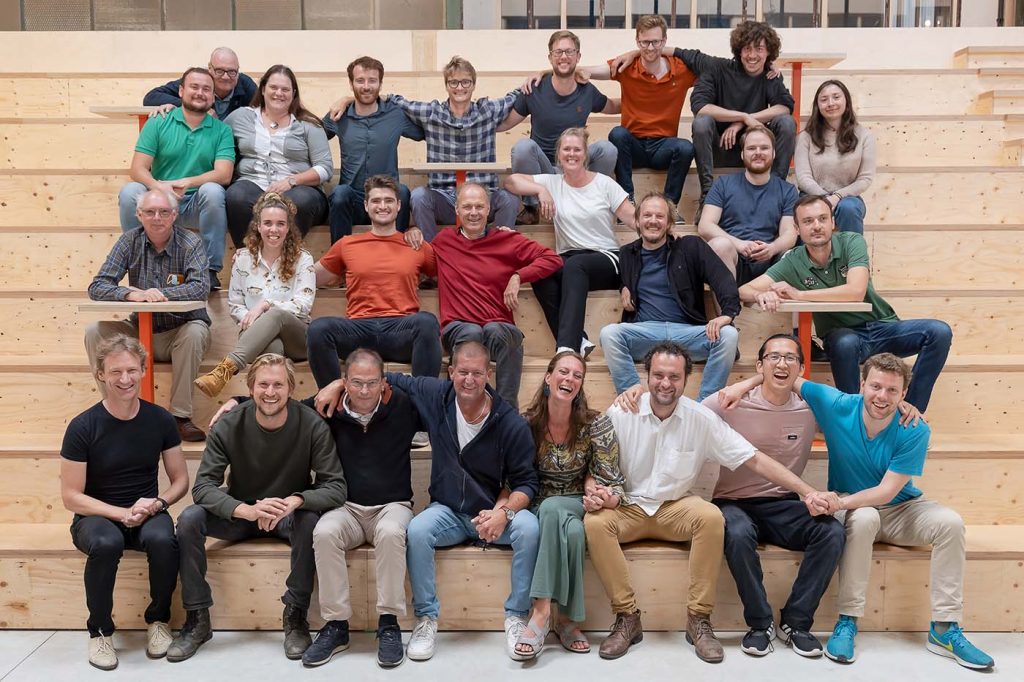 At Delft Circuits we combine a strong background in entrepreneurship and a highly-skilled multi-disciplinary team of engineers and scientists. Our backgrounds vary from design, electrical, microwave, and mechanical engineering, to process technology and various branches of physics, to business development and economics. This together with over many decades of accumulated experience in quantum research and cryogenic circuit technologies in the fields of superconducting-, spin-qubit and topological-quantum computing, cleanroom fabrication and microwave engineering, enables us to create products for the most challenging quantum applications.
Our company culture focuses on family values, engineering excellence and creative freedom, creating an environment where everyone can flourish in their way.
Interested in joining our team? Contact us at careers@delft-circuits.com, or drop by at our lab in Delft!
Interested in joining the team?