Overview of our flexible cryogenic i/o product range
Ultimate cryogenic flexibility​
Ultra-flexible microwave i/o for scanning probe microscopes and other vibration sensitive instruments. The thinnest and the most flexible cryogenic RF cable allows you to transmit your signal while offering extreme vibrational decoupling.

The new cryogenic microwave standard
Single channel microwave i/o for densely-packed sample spaces in the refrigerators. Simple installation, small form-factor and reduced thermal loads, allow an increased number of microwave lines in cryostats. This flexible cryogenic cable is a new standard.

Massively scalable cryogenic i/o
Massively scalable multi-channel flexible RF cable for refrigerators, optimized for quantum computing applications with built-in on-flex filtering for signal conditioning.
Broadband microwave cabling in cryogenic systems requires a special combination of thermal and microwave properties. Moreover typical cryogenic setups are very confined and lead to densely-packed situations, where the form factor and flexibility of the cabling is critical.
Our Cri/oFlex® technology aims to bring a dedicated microwave solution to the cryogenic environment. By using a unique combination of polyimide and silver, we are able to construct extremely thin stripline channels with impressive microwave performance and unparalleled flexibility. We are continuously upgrading our products to provide the optimal cryogenic microwave solution for your applications. Find out more about our flexible microwave cables below!
Read more in the brochure.
Cri/oFlex® - flexible microwave cabling for cryogenic i/o
Experience the convenience of a monolithic microwave cryogenic cabling solution, from room temperature straight down to milliKelvin. Every part of Cri/oFlex® is designed to be scalable, from our microwave channels to thermal anchoring, and from our vacuum feedthrough to the connector blocks.
8 parallel microwave channels with 1 mm pitch
No breakouts required between stages
Heat Load of < 4 μW per channel @ 3K – 0.7K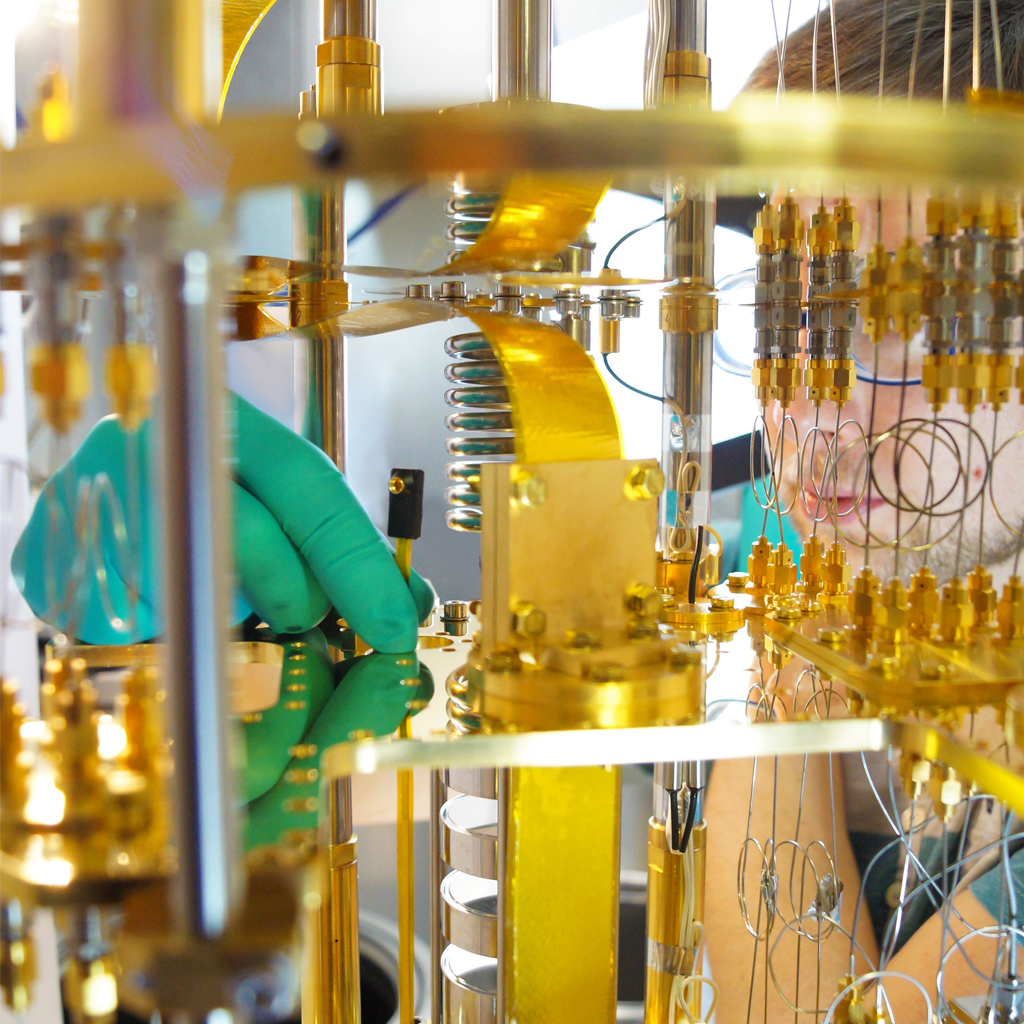 Contrary to the old Roman saying, Delft Circuits is integrating all filtering components to overcome traditional microwave engineering challenges in cryogenics. Integration of components removes potential points-of-failure, increasing the robustness of your setup and reducing installation time. Our current filter library contains:
Low-pass filters
Band-pass filters
Attenuators
Our multi-disciplinary engineering team allows us to give our customers the exact product they want. Whether you use a cryogenic microwave cable for Quantum computing or Scanning Probe Microscopy, our engineering team will assist you in finding the best i/o solution for your unique setup. Our customization options include:
Channel lengths
Substrate flexibility
Connector Type
Bandwidth requirements
Non-magnetic materials
Contact our engineers to find our what we can do for youtoday!
About our Cri/oFlex® technology
To illustrate the advantages of our product, we are collecting Case Studies from our partners and primary field labs. Click the button below to read more on how Cri/oFlex® has helped researchers all over the world. If you have questions on how our products can help your measurement, feel free to contact our engineers. We are always happy to discuss your project details and provide any cryogenic microwave cabling expertise we have.
Case Studies
Delft Circuits Chosen by NASA JPL Scientists to Support BICEP Project in Antarctica Delft Circuits proudly announces its inclusion in the BICEP project in Antarctica,
Read More »