Quantum Internet hardware
The future of secure communication
One of the technical challenges in realizing quantum internet hardware is the detector. Highly specialized components, called superconducting nanowire single-photon detector (SNSPD), are used to detect single photons.  One of the main roadblocks for the SNSPD cabling  is detector density: the density of detector units on a given surface determines the chance of a photon landing on a detector. Scaling up the detector quantity is therefore critical in increasing detector sensitivity.
However, the scale-up of quantum internet hardware is not only limited by the detector chip. The control hardware also needs to scale-up proportionally. Below, in our case study highlights, you will see an example by one of our customers that has used multi-channel Cri/oFlex® to scale up their SNSPD system.
Cri/oFlex® cable for quantum internet
Quantum internet and quantum communication offer an intrinsically secure alternative to conventional cryptography. The trend in the field is to move towards faster entanglement rates, requiring a higher number of NV-centers and single-photon detectors. Supporting hardware challenges are often space constraints in cryostats and low cooling powers.  Our Cri/oFlex® 2 and Cri/oFlex® 3 product lines enable microwave signal input and output for quantum communication experiments of the future, by offering microwave cabling that is: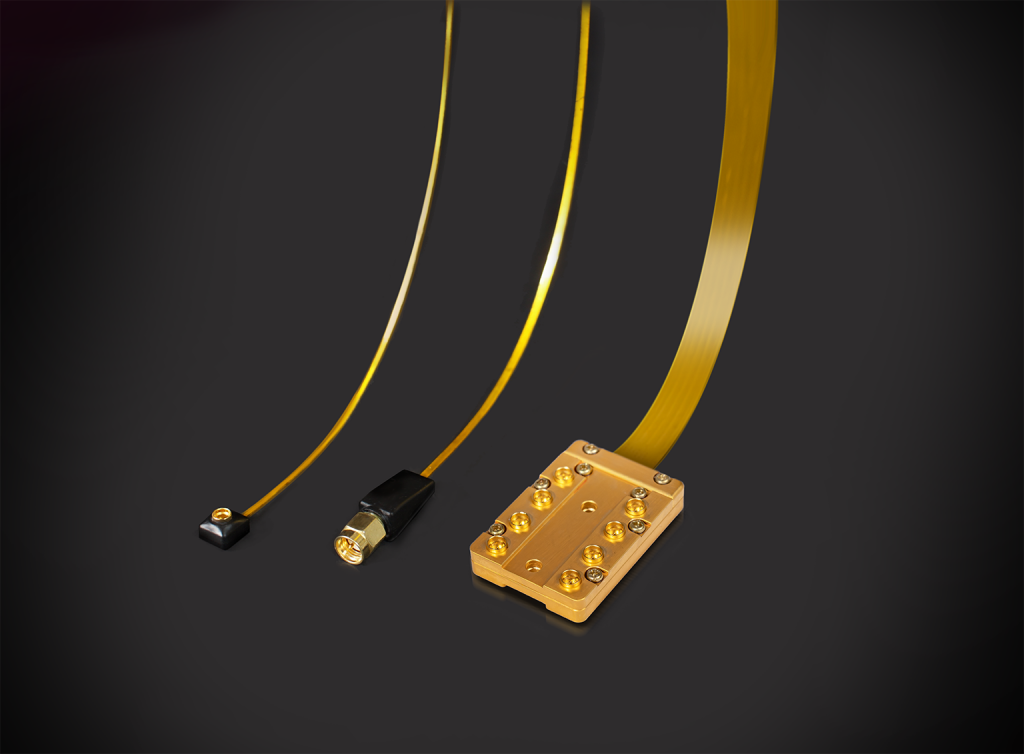 Read our case study to find out how the use of multi-channel Cri/oFlex® enabled one of our partners to perform their experiments in a large-scale 64-detector array with our SNSPD cable.
Case Studies
The advent of quantum technologies brings not only many opportunities, but also risks: the promise of exponentially increased computational speeds through quantum computing has the
Read More »
Recommended Product Lines
Our Cri/oFlex® product lines for quantum communication experiments.

The new cryogenic microwave standard
Single channel microwave i/o for densely-packed sample spaces in the refrigerators. Simple installation, small form-factor and reduced thermal loads, allow an increased number of microwave lines in cryostats. This flexible cryogenic cable is a new standard.

Massively scalable cryogenic i/o
Massively scalable multi-channel flexible RF cable for refrigerators, optimized for quantum computing applications with built-in on-flex filtering for signal conditioning.
Ask one of our engineers how Cri/oFlex cabling can improve your setup!